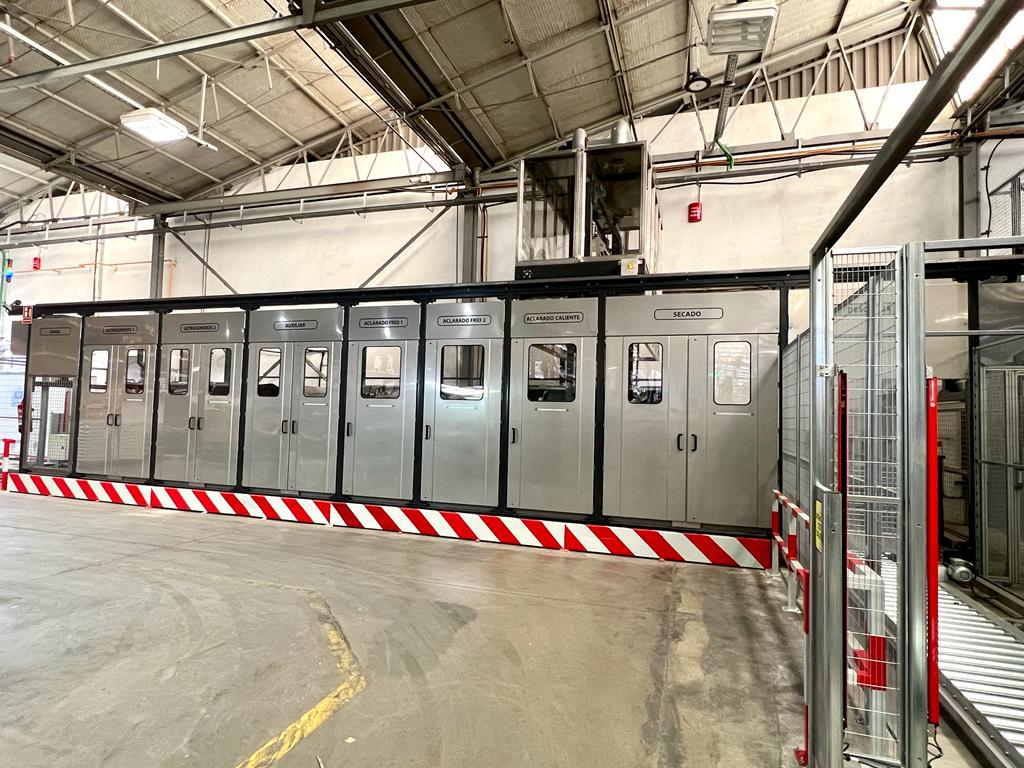 Ultrasonic cleaning installation
Radiadores Ordoñez has recently acquired a new ultrasonic cleaning system. This state-of-the-art technology will allow us to carry out more efficient and effective cleaning processes.
Ultrasonic cleaning uses high-frequency sound waves to generate tiny bubbles in a cleaning liquid. These bubbles implode on contact with the surface of objects, effectively removing dirt, dust, oils and other contaminants.
This new ultrasonic cleaning system provides us with numerous benefits. First of all, it allows us to clean deeper and more thoroughly, reaching even hard-to-reach areas. In addition, it significantly reduces cleaning time, allowing us to increase our productivity and efficiency.
Also, ultrasonic cleaning is a non-abrasive method, which means that it does not damage the objects being cleaned. This is especially important in the case of delicate or sensitive parts, as it avoids possible damage or deformation.
In addition, this technology is environmentally friendly as it uses less chemicals and water compared to other conventional cleaning methods.